Take It Or Leave It #10
24-01-2021
Le podcast de l'émission #10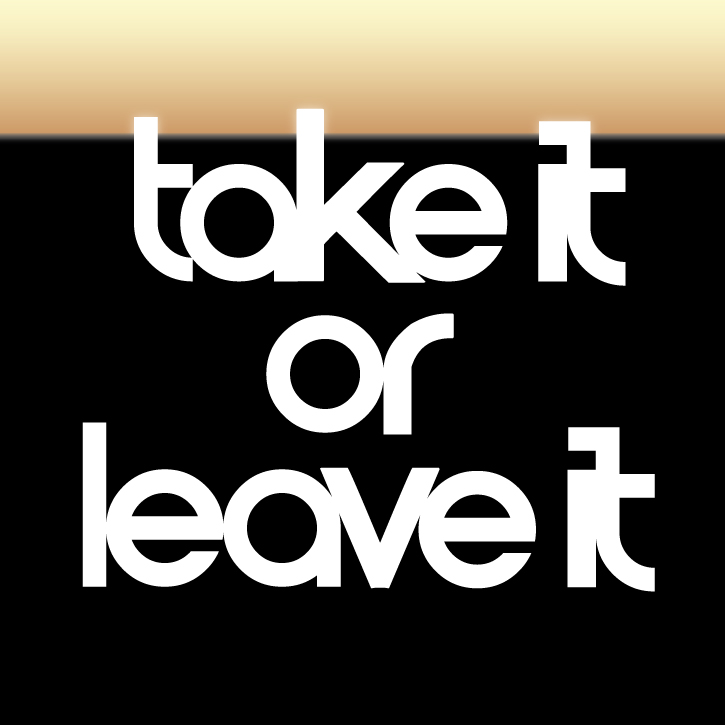 Sommaire :
DOMO KOMO – So Down
FAMOUS – Nice While It Lasted
KIWI Jr – Undecided Voters
THE LOUNGE SOCIETY – Generation Game
PEOPLE'S TEMPLE – Sons Of Stone
VIAGRA BOYS – In Spite Of Ourselves
KEVIN AYERS – Cold Shoulder
RICHARD ASHCROFT – Check The Meaning
TRAUMSTADT – Aline
SONIC YOUTH – Sunday
MYSTIC BRAVES – Bright Blue Day Haze
QUEENS OF THE STONE AGE – Feel Good Hit Of The Summer
---
Take It Or Leave It #9
10-01-2021
Le podcast de l'émission #9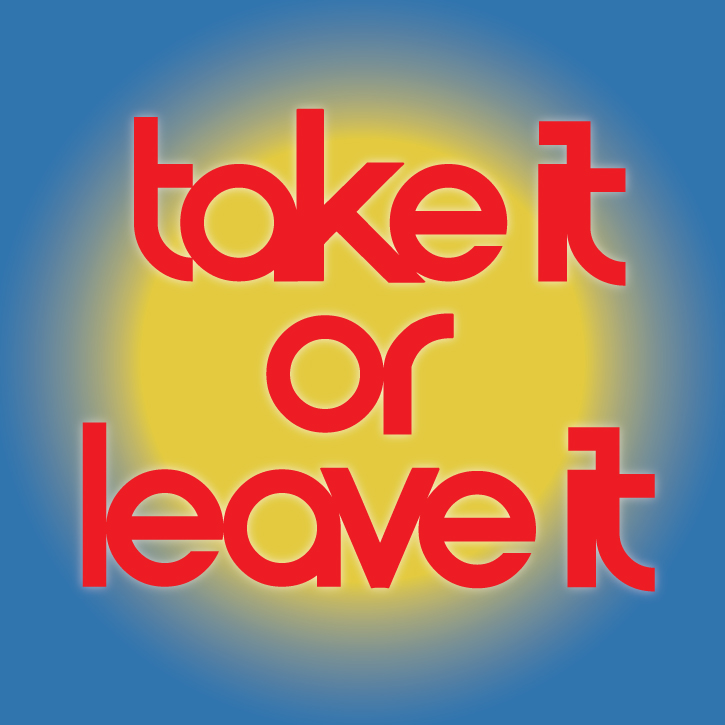 Après une calamiteuse année 2020, accueillons 2021 avec une sélection de morceaux feel good qui redonnent le sourire.
Sommaire :
SUPERGRASS – Alright
ENZO BONTEMPI – Italian Spiderman
DANKO JONES – First Date
THE DATSUNS – Super Gyration
THE HIVES – Two-Timing Touch And Broken Bones
EAGLES OF DEATH METAL – I Wanna Be In L.A.
ELECTRIC SIX – Danger ! High Voltage
DATA ROCK – Fa Fa Fa
THE BEACH BOYS – I Get Around
STARLIGHT MINTS – Popsicle
THE STREETS – Fit But You Know It
THE ZUTONS – You Will You Won't
HARLEM – Gay Human Bones
JACUZZI BOYS – Glazin'
PRIMAL SCREAM – Rocks
THE DANDY WARHOLS – Bohemian Like You
THE RUTLES – Ouch !
---
Take It Or Leave It #8
27-12-2020
Le podcast de l'émission #8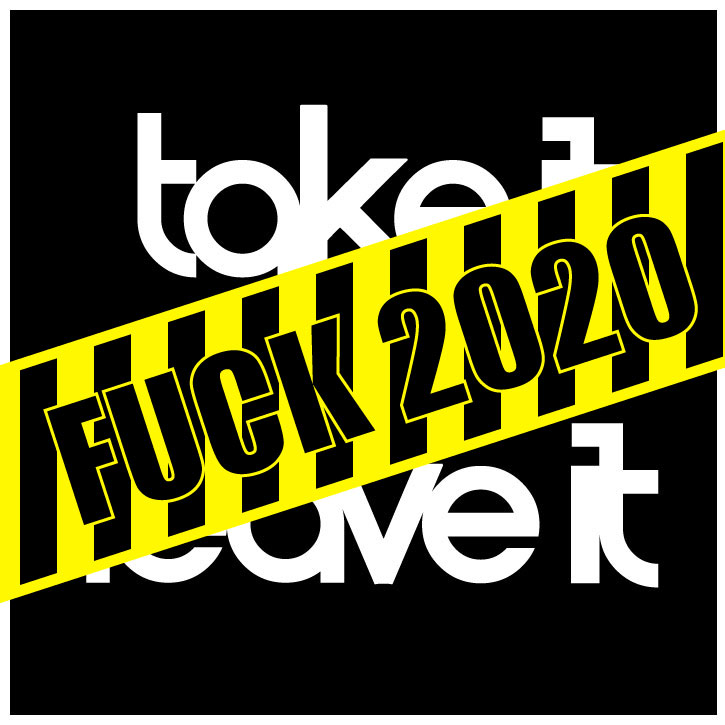 F**K 2020 Célébrons la fin de cette année maudite avec une sélections de chansons méchantes, enervées et amères.
Sommaire :

THE KILLS – Fuck The People
NICK CAVE & THE BAD SEEDS – Scum
SLEAFORD MODS – Jolly Fucker
STEVE HARLEY & COCKNEY REBEL – Make Me Smile
JOHN LENNON – How Do You Sleep ?
BABYSHAMBLES – Gang Of Gin
DIRTY PRETTY THINGS – Bang Bang You're Dead !!! – Pardon My French
ADAM GREEN – Jessica
FRANZ FERDINAND – Walk Away
MIKE KROL – Neighborhood Watch
LIAM LYNCH – United States Of Whatever
THE 13TH FLOOR ELEVATORS – You're Gonna Miss Me
BABYSHAMBLES – Fuck Forever
---
Take It Or Leave It #7
13-12-2020
Le podcast de l'émission #7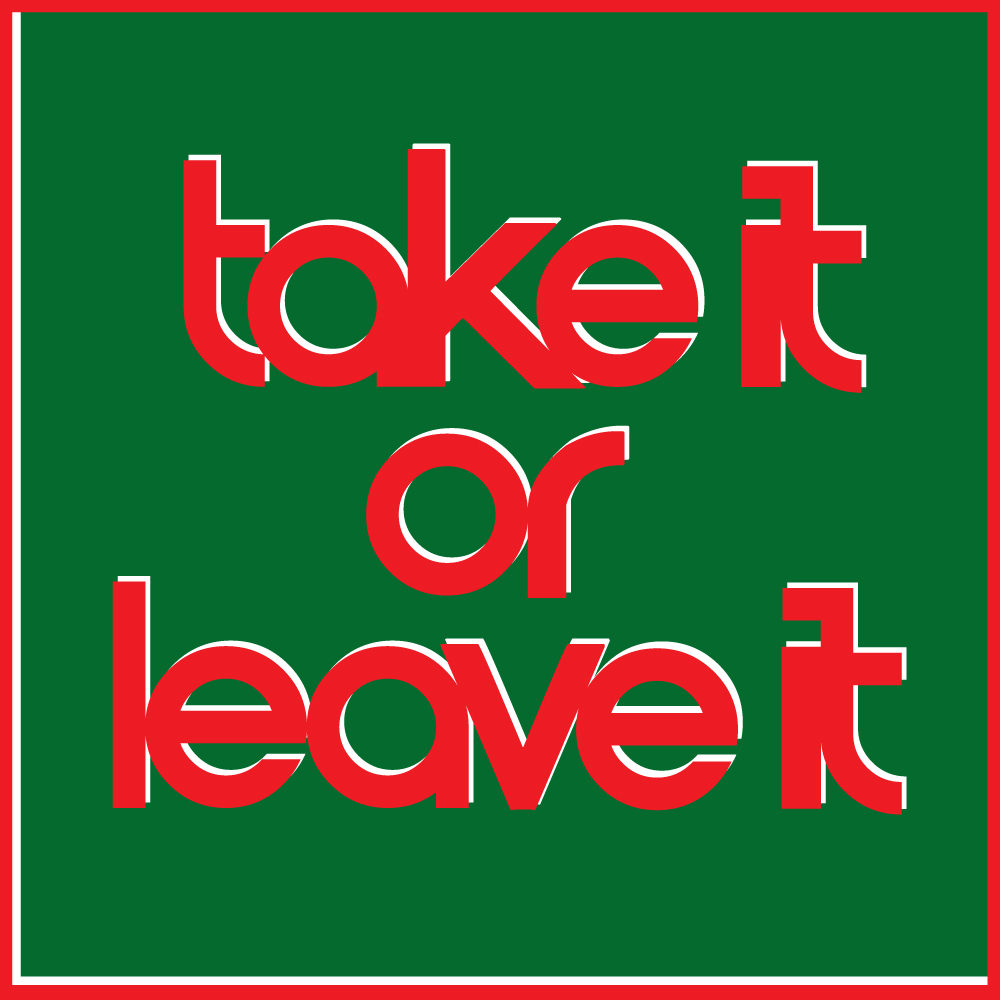 CHRISTMAS SPECIAL !
Sommaire :
THE RAVEONETTES – Snowstorm
CHUCK BERRY – Run Rudolph Run
SLADE – Merry Xmas Everybody
THE DANDY WARHOLS – Little Drummer Boy
WESLEY GONZALES – Red Man Is Back Again
CAN – Silent Night
JULIAN CASABLANCAS – I Wish It Was Christmas Everyday
THE GO – Christmas On The Moon
EELS – Everybody's Gonna Be Cool This Christmas
THE WHITE STRIPES – Candy Cane Children
THE THRILLS – I Saw Mummy Kissing Santa Claus
CLARENCE CARTER – Back Door Santa
THE SONICS – Santa Claus
JIM DIAMOND & MICK COLLINS – Get Behind Me, Santa
WEEZER – The Christmas Song
THE KINKS – Father Christmas
SHAME – Feliz Navidad
Chanson cachée du générique de début : MIKAL CRONIN – Feliz Navidad
---
Take It Or Leave It #6
29-11-2020
Le podcast de l'émission #6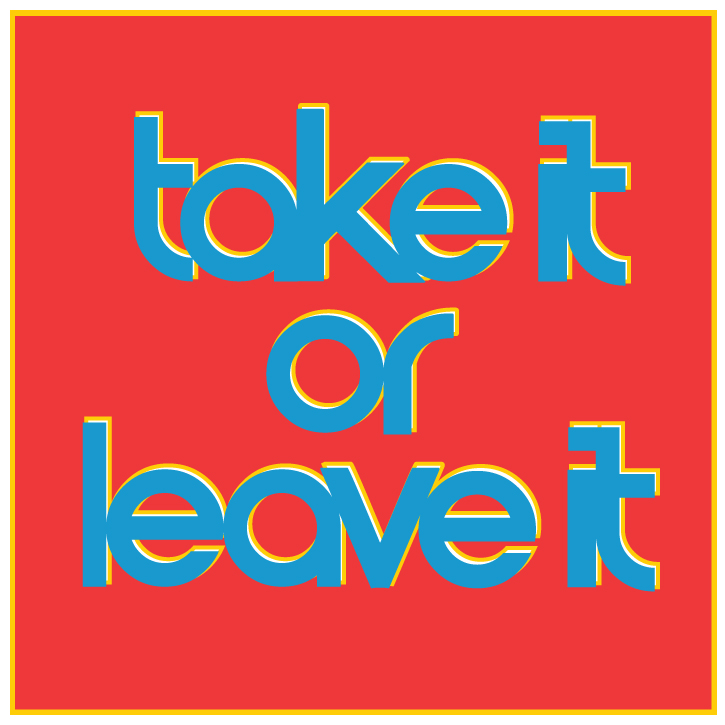 Album de la semaine : KELLEY STOLTZ - Ah! (etc)
MUSH - Blunt Instruments
OUGHT - Men For Miles
JACK NAME - Empty Night
ADAM GREEN - What A Waster
KELLEY STOLTZ - Cold
LET'S WRESTLE - I Wish I Was In Hüsker Dü
WESLEY GONZALES - Come Through & See Me
SLEAFORD MODS - Mork n Mindy
THE SPACE BADGER - The Light From The Stars
KELLEY Stoltz - Team Earth
ARCTIC MONKEYS - 505 (live)
THE WHITE STRIPES - Hotel Yorba (Redd Blood Cells version)
SHAME - Water In The Well
BLUR - Sunday Sunday
KELLEY STOLTZ - The Quiet Ones
---