---
Artistes méconnus, disques malaimés : le Tri Sélectif recycle les idées conçues et déterre des trésors oubliés !
Chaque année, la presse musicale nous déverse son flot de classements en tout genre : « Les 100 meilleurs albums de tous les temps », « Les 500 chansons à écouter avant de mourir », « Le top 60 définitif des années 60 » !
Vous êtes jeunes, naïfs, influençables et au moment de commencer votre collection de disque, c'est vers ces éternels chef d'œuvre que votre attention se tourne. Ces « Sgt Peppers » et ces « Pet Sounds et ces « Ok Computer » !
Mais qu'en est-il de tous ces albums médiocres, bâclés et dispensables qui se retrouvent perdus au milieu de discographies ? Qui osera les sortir du bac à solde pour leur offrir une deuxième chance ?
---
#85 Silence, Moteur, Chanson !
16-02-2020
Est-ce qu'un bon acteur peut devenir un bon chanteur ?
Un artiste qui change de discipline, on l'attend souvent au tournant. En mettant à l'écart les stars de Broadway, on revisite la carrière d'acteurs et actrices qui ont poussé la chansonnette avec plus ou moins de succès. Du passage de Bruce Willis chez la Motown aux reprises de Pulp par William Shatner, Hollywood nous réserve à nouveau quelques délicieuses absurdités.
Bourvil
- La Ballade Irlandaise [1958]
Clint Eastwood - Fence Me In / Album : Sings Cowboy Favorites [1963]
Joe Pesci
- The Fool on the Hill / Album : Little Joe Sure Can Sing! [1968]
Bruce Willis - Under the Boardwalk / Album : The Return of Bruno [1987]
Eddie Murphy - With All I Know / Album : So Happy [1989]
Jamie Foxx - Peep This / Album : Peep This [1994]
Dogstar - No Matter What / Album : Our Little Visionary [1996]
William Shatner - Common People / Album : Has Been [2004]
Robert Downey Jr. - Man Like Me / Album : The Futurist [2004]
Scarlett Johansson - I Wish I Was in New Orleans / Album : Anywhere I Lay My Head [2008]
Dead Man's Bones - In the Room Where You Sleep / Album : Dead Man's Bones [2009]
Jeff Bridges - Tumbling Wine / Album : Jeff Bridges [2011]
Hugh Laurie - Kiss of Fire / Album : Didn't It Rain [2013]
Jeff Goldblum - My Baby Just Cares for Me / Album : The Capitol Studios Sessions [2018]
---
#84 Liverpool Music Club (2/2)
09-02-2020
Qu'est devenue la scène musicale de Liverpool après les Beatles ?
Dans la deuxième partie de cette plongée dans la scène musicale de Liverpool, l'ami Sébastien est de retour pour évoquer une poignée de perdants magnifiques. Avec comme fil rouge le parcours du valeureux Michael Head, on se demande pourquoi ces groupes n'ont pas attiré autant d'attention que leurs rivaux de Manchester.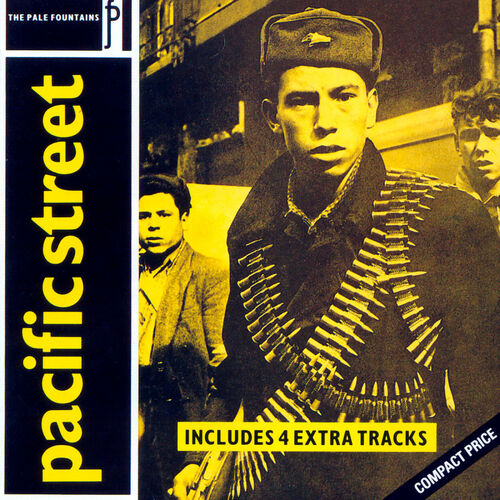 Frankie Goes to Hollywood
- Relax / Album : Welcome to the Pleasuredome [1984]
The Pale Fountains - Just a Girl / Compil : Longshot for Your Love [1998]
The Pale Fountains
- (Don't Let Your Love) Start a War / Album : Pacific Street [1984]
Echo & the Bunnymen - Over the Wall / Album : Heaven Up Here [1981]
Echo & the Bunnymen - My White Devil / Album : Porcupine [1983]
The Lightning Seeds - Pure / Album : Cloudcuckooland [1990]
The Boo Radleys - Upon 9th and Fairchild / Album : Giant Steps [1993]
Shack - Neigbhours / Album : Waterpistol [1995]
Michael Head & the Stands - And Luna / Album : The Magical World of the Strands [1998]
The Coral - Jacqueline / Album : Roots & Echoes [2007]
Ladytron - Ghosts / Album : Velocifero [2008]
---
#83 Liverpool Music Club (1/2)
02-02-2020
Ils auraient pu devenir les Beatles à la place des Beatles...
Dans la première partie de cette plongée dans la scène musicale de Liverpool, on s'intéresse à tous ces groupes ayant un parcours très similaire à celui des Beatles (débuts skiffle, premiers concerts au Cavern Club puis au Star Club, Brian Epstein) mais sans avoir eu la même carrière. Un hommage aux perdants magnifiques du Merseybeat.
The Quarrymen
- In Spite of all the Danger [1958]
Gerry and the Pacemakers - How Do You Do It? [1963]
Gerry and the Pacemakers
- Don't Let the Sun Catch You Crying [1964]
The Searchers - Sugar & Spice / Album : Sugar & Spice [1963]
The Merseybeats - I Think of You / EP : I Think of You [1963]
Jeannie & The Big Guys - I Want You [1964]
Jacki Martin -Till He Tells Me [1964]
Cilla Black - Baby It's You / Album : Cilla [1963]
Cilla Black - Step Inside Love / Album : Sher-oo! [1968]
The Liverbirds - Love Hurts / Album : Star Club Show 4 [1965]
Beryl Marsden - Breakaway [1965]
The Mojo's - Everything's Alright [1964]
The Fourmost - Here, There and Everywhere [1966]
The Koobas - Barricades / Album : Koobas [1969]
---
#82 2000 Revisited
26-01-2020
Partons à la recherche des trésors oubliés de l'an 2000 !
Après avoir survécu au bug de l'an 2000, le monde écoutait Outkast, Eminem, Britney Spears, Linkin Park et Coldplay tandis que la critique encensait Radiohead, Elliot Smith, Modest Mouse, Eels et les Dandy Warhols. 20 ans plus tard, rendons plutôt hommage à des disques plus obscures qui méritent pourtant de passer à la postérité.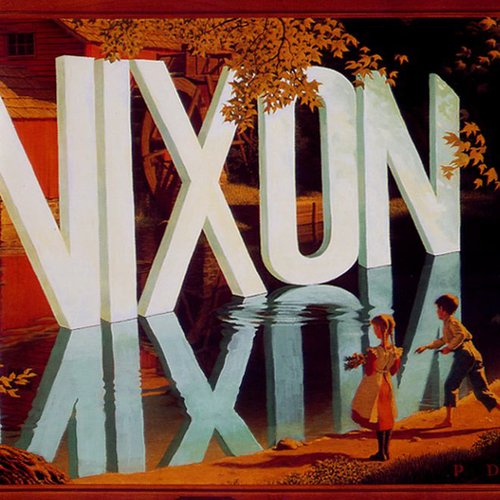 Damien Jurado
- Medication / Album : Ghost of David [2000]
Belle & Sebastian - I Fought in a War / Album : Fold Your Hands Child, You Walk Like a Peasant [2000]
Josh Rouse
- Directions / Album : Home [2000]
The Microphones - The Pull / Album : It Was Hot, We Stayed in the Water [2000]
Yo La Tengo - Madeline / Album : And Nothing Turned Itself Inside-Out [2000]
Lou Reed - Mad / Album : Ecstasy [2000]
Oasis - Gas Panic! / Album : Standing on the Shoulder of Giants [2000]
Calexico - Sonic Wind / Album : Hot Rail [2000]
Summer Hymns - Half Sick of Shadows / Album : Voice Brothers and Sisters [2000]
The Clientele - Reflections After Jane / Album : Suburban Light [2000]
Lambchop - What Else Could It Be? / Album : Nixon [2000]
Neil Young - Razor Love / Album : Silver & Gold [2000]
---
#81 Souvenirs de R.E.M.
19-01-2020
Zoom sur la discographie de R.E.M. post-succès, ou comment se réinventer en fin de carrière...
Pour les plus jeunes, R.E.M., ça évoque un parti politique au pouvoir. Ce serait dommage d'oublier le groupe de Michael Stipe ou de se contenter d'un avis tranché parce qu'on en a marre d'entendre "Losing My Religion" et "Everybody Hurts" dans les supermarchés. Amoureux de la première heure du groupe d'Athens, Pierre-Vital (de SANTA CRUZ) est de retour pour causer de leurs albums les moins connus mais qui méritent une réhabilitation d'urgence ! De "Monster" à "Collapse Into Now", on va tâcher de redonner ses lettres de noblesses à R.E.M. et de questionner leur importance sur la scène indé rock.
R.E.M.
- Tongue / Album : Monster [1994]
R.E.M. - Electrolite / Album : New Adventures in Hi-Fi [1996]
R.E.M.
- Hope / Album : Up [1998]
R.E.M. - The Apologist / Album : Up [1998]
R.E.M. - Imitation of Life / Album : Reveal [2001]
R.E.M. - Wanderlust / Album : Around the Sun [2004]
R.E.M. - Mr. Richards / Album : Accelerate [2008]
R.E.M. - That Someone is You / Album : Collapse into Now [2011]
R.E.M. - Sitting Still / Album : Murmur [1983]
---