---
Artistes méconnus, disques malaimés : le Tri Sélectif recycle les idées conçues et déterre des trésors oubliés !
Chaque année, la presse musicale nous déverse son flot de classements en tout genre : « Les 100 meilleurs albums de tous les temps », « Les 500 chansons à écouter avant de mourir », « Le top 60 définitif des années 60 » !
Vous êtes jeunes, naïfs, influençables et au moment de commencer votre collection de disque, c'est vers ces éternels chef d'œuvre que votre attention se tourne. Ces « Sgt Peppers » et ces « Pet Sounds et ces « Ok Computer » !
Mais qu'en est-il de tous ces albums médiocres, bâclés et dispensables qui se retrouvent perdus au milieu de discographies ? Qui osera les sortir du bac à solde pour leur offrir une deuxième chance ?
---
#130 2011 Revisited
02-05-2021
On retourne 10 ans en arrière à la recherche des trésors oubliés de 2011 !
Une année où vous vous souvenez peut-être d'Adele, Lady Gaga, Bon Iver, Frank Ocean, St. Vincent, The Black Keys, Radiohead ou Metronomy. Allons creuser un peu plus loin dans les sorties d'une époque pas si éloignée mais qui semble si lointaine.
Kim Novak - Montego Bay / Album : The Golden Mean [2011]
Tom Waits - Bad as Me / Album : Bad as Me [2011]
Stephen Malkmus & the Jicks
- Tigers / Album : Mirror Traffic [2011]
tUnE-yArDs - Bizness / Album : w h o k i l l [2011]
Sandro Perri - Love & Light / Album : Impossible Spaces [2011]
Drive-By Truckers - Cartoon Gold / Album : Go-Go Boots [2011]
Girls - Magic / Album : Father, Son, Holy Ghost [2011]
Alex Ebert - Awake My Body / Album : Alexander [2011]
Yuck - The Wall / Album : Yuck [2011]
J Mascis - Not Enough / Album : Several Shades of Why [2011]
Kurt Vile - Baby's Arms / Album : Smoke Ring for My Halo [2011]
PJ Harvey - In the Dark Places / Album : Let England Shake [2011]
Alela Diane - Long Way Down / Album : Alela Diane & Wild Divine [2011]
Jeremy Jay - In the Times / Album : Dream Diary [2011]
Jonathan Wilson - Can We Really Party Today? / Album : Gentle Spirit [2011]
---
#129 Bandes (Plutôt) Originales
25-04-2021
Une sélection de raretés trouvables sur des bandes originales...
Parce que parfois, pour trouver un inédit sympa d'un groupe que l'on aime, il faut aller piocher dans la BO d'une comédie romantique ou d'un film d'action. Après avoir revisité le cinéma selon Neil Young et le cinéma selon Elvis, revisitons des soundtracks improbables ou oubliées à la recherche de trésors...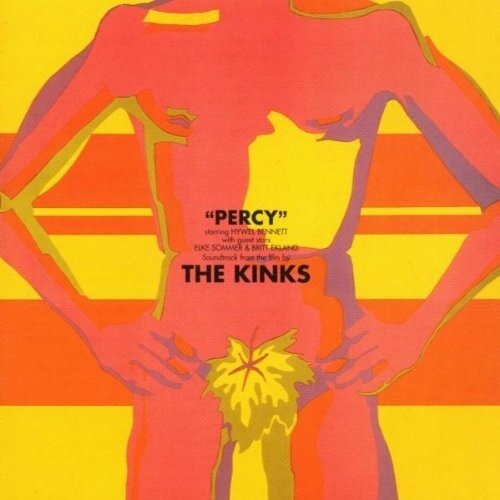 Harry Nilsson - Me and My Arrow / Soundtrack : The Point! [1970]
The Kinks - Animals in the Zoo / Soundtrack : Percy [1971]
Willie Nelson
- Midnight Rider / Soundtrack : The Electric Horseman [1979]
George Harrison - Cheer Down / Soundtrack : Lethal Weapon 2 [1989]
Tom Waits & Crystal Gayle - Picking Up After You / Album : One from the Heart [1982]
Tom Waits - Back in the Good Old Worl / Soundtrack : Night on Earth [1992]
Spin Doctors - Have You Ever Seen the Rain? / Soundtrack : Philadelphia [1993]
Pavement - Painted Soldiers / Soundtrack : Brain Candy [1996]
Wilco - Blasting Fonda / Soundtrack : Feeling Minnesota [1996]
Violent Femmes - Blister 2000 / Soundtrack : Grosse Pointe Blank [1997]
Blur - Cowboy Song / Soundtrack : Dead Man on Campus [1998]
David Bowie - Nature Boy / Soundtrack : Moulin Rouge [2001]
Bob Dylan - Things Have Changed / Soundtrack : Wonder Boys [2002]
Cat Power - It's Alright to Fall / Soundtrack : The Hottest State [2007]
---
#128 Made in Abbey Road
18-04-2021
Il n'y a pas que les Beatles qui ont enregistré dans les studios d'Abbey Road...
Qui étaient d'ailleurs les studios EMI de 1929 à 1969, avant que le dernier album des Beatles vienne immortaliser le célèbre passage piéton menant à ces lieux devenus instantanément sacrés. Voilà donc une sélection d'albums liés de près ou de loin à l'histoire d'un studio qui a vu naître la pop britannique puis la new-wave et qui est aujourd'hui devenu monument historique.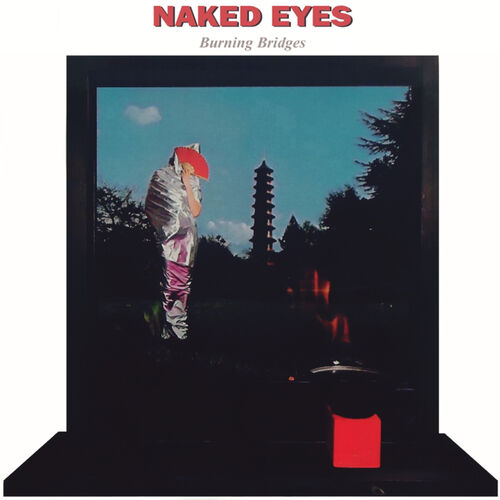 The Hollies - You'll Be Mine / Album : In the Hollies Style [1964]
Donovan - Bleak City Woman / Album : Mellow Yellow [1967]
Olivia Newton-John
- If Not for You / Album : If Not for You [1971]
Al Stewart - What's Going On? / Album : Modern Times [1975]
Wings - I've Had Enough / Album : London Town [1978]
XTC - Crowded Room / Album : Go 2 [1978]
Kate Bush - Army Dreamers / Album : Never for Ever [1980]
Duran Duran - Late Bar / Album : Duran Duran [1981]
Naked Eyes - Fortune and Fame / Album : Burning Bridges [1983]
Warren Zevon - Splendid Isolation / Album : Transverse City [1989]
Adam Ant - Alien / Album : Wonderful [1995]
Elliot Smith - Everything Means Nothing to Me / Album : Figure 8 [2000]
Oasis - Bag It Up / Album : Dig Out Your Soul [2008]
Jim Dale - Be My Girl [1957]
---
#127 1971 Revisited
11-04-2021
Retournons 50 ans en arrière à la recherche des trésors oubliés de 1971 !
Une année où l'on peut choisir entre soft-rock et hard-rock, à moins de se tourner vers le country-rock ou les grandes plumes du folk. Si la presse musicale nous ressort toujours les mêmes classiques (Bowie, Who, Doors, Stones, Led Zep, Janis Joplin et T-Rex), creusons un peu plus loin avec d'autres merveilles du cru 71...
Yoko Ono - Midsummer, New York / Album : Fly [1971]
The Hillside Singers - I'd Like to Buy the World a Coke (1971)
Donny Hathaway
- I Believe in Music / Album : Donny Hathaway [1971]
Freddie King - Worried Life Blues / Album : Getting Ready [1971]
Van Morrison - Wild Night / Album : Tupelo Honey [1971]
Fleetwood Mac - Show Me a Smile / Album : Future Games [1971]
The Kinks - Alcohol / Album : Muswell Hillbillies [1971]
The Move - No Time / Album : Message From the Country [1971]
Bob Dylan - George Jackson [1971]
Colin Blunstone - Goodbye Caroline / Album : One Year [1971]
Michael Hurley - Be Kind to Me / Album : Armchair Boogie [1971]
Kris Kristofferson - The Taker / Album : The Silver Tongued Devil and I [1971]
Judee Sill - Crayon Angels / Album : Judee Sill [1971]
Lee Hazlewood - I'd Rather Be Your Enemy / Album : Requiem for an Almost Lady [1971]
Billy Fay - I Hear You Calling / Album : Time of the Last Persecution [1971]
Townes Van Zandt - Come Tomorrow / Album : Delta Momma Blues [1971]
Townes Van Zandt - To Live is to Fly / Album : High, Low and in Between [1971]
---
#126 Les Trésors de Folkways Records
04-04-2021
On revisite l'histoire et le catalogue du label Folkways !
Lancé en 1948 par Moses Asch, ce petit label est vite devenue la référence en matière d'archivage de la musique américaine traditionnelle. Grâce aux enregistrements d'ethnologues comme Alan et John Lomax, son catalogue est une archive inestimable de folk, blues, country et gospel, ouvrant ainsi la voie au revival folk new-yorkais de la fin des 50's et l'émergence d'un certain Bob Dylan. Voilà une porte d'entrée non exhaustive à une poignée de figures emblématiques, de Leadbelly à Woody Guthrie, capturés par les bons soins de Folkways Records...
Lead Belly - On a Monday (1943) / Album : Rock Island Line [1953]
Frank Hutchison - Stackalee (1927) / Compil : Anthology of American Folk Music [1952]
Blind Willie Johnson
- John the Revelator (1930) / Compil : Anthology of American Folk Music [1952]
Blind Lemon Jefferson - See That My Grave is Kept Clean (1928) / Compil : Anthology of American Folk Music [1952]
Woody Guthrie - Dust Can't Kill Me (1940) / Album : Talking Dust Bowl [1950]
Woody Guthrie - Do Re Mi (1940) / Album : Bound for Glory [1956]
Pete Seeger - Roll Down the Line / Album : American Industrial Ballads [1956]
Pete Seeger - The Water is Wide / Album : American Favorite Ballads, Vol.2 [1958]
Elizabeth Cotten - Oh Babe It Ain't No Lie / Album: Folk Songs & Instrumentals With Guitar [1958]
Lightnin' Hopkins - Bad Luck and Trouble / Album : Lightnin' Hopkins [1959]
Dave Van Ronk - Twelve Gates to the City / Album : Dave Van Ronk Sings Ballads, Blues & a Spiritual [1959]
Cisco Houston - Hobo's Lullaby / Album : Sings Songs of the Open Road [1960]
The Country Gentlemen - The Long Black Veil / Album : Country Songs, Old and New [1960]
The New Lost City Ramblers - Tom Dooley / Album : Vol. II [1960]
The Fugs - I Couldn't Get High / Album : The Village Fugs Sing Ballads of Contemporary Protest, Point of Views and General Dissatisfaction [1965]
The Blues Project - Catch the Wind / Album : Live at The Cafe Au Go Go [1966]
Ella Jenkins - This Train / Album : You'll Sing a Song and I'll Sing a Song [1966]
---